Advanced Dental Technology – Marion, OH
Giving You the Whole Picture
It's very important to Dr. Whittaker that his patients fully understand what is going on with their oral health, so instead of just telling them, he shows them using highly advanced dental technology here in Marion. These instruments will enable you to see what our team sees and get a fully fleshed-out idea of the state of your teeth and gums, which will add certainty to your visits and make treatment decisions much easier.
Digital Dental Impressions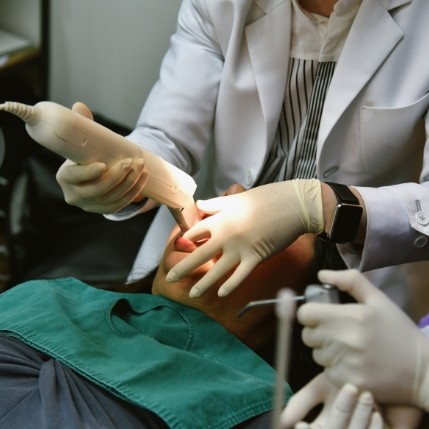 In the past, if a patient needed a crown, denture, or veneer, we would have to literally create a physical model of their teeth using a mold filled with dental putty. Now, we can complete the process in much less time (and with less mess) by simply scanning the mouth with a small device. This creates a highly-detailed impression in just minutes, giving us all the information we need to design the perfect prosthetic or restoration.
Intraoral Camera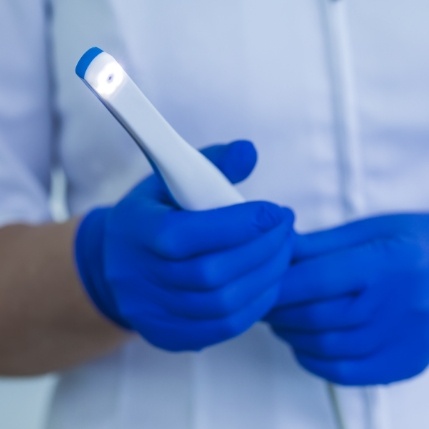 One of the biggest challenges in dentistry is also one of the most basic: trying to see within a patient's mouth. It used to require that a dentist shine a bright light, which often blinded the patient, but our intraoral camera has refined this process. Slightly bigger than a pen, it fits easily within the mouth, and the camera-tipped point captures high-resolution, close-up images of your teeth and gums. We can share these with you immediately so you are able to see exactly what we're talking about when explaining your needs.
Digital Dental X-Rays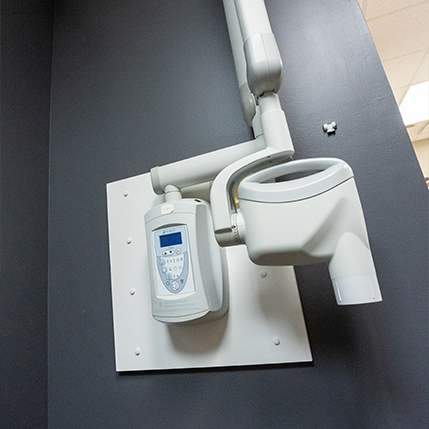 Compared to traditional film X-rays, digital dental X-rays are an upgrade in every way imaginable. The images are clearer, they take less time to produce (just seconds), and they also expose our patients to a small fraction of the radiation. Plus, storing, archiving, and referencing these images is extremely easy, meaning we can monitor slower, more gradual changes in your mouth more accurately. And, if we ever need to send your X-rays to a specialist, it can be done almost instantly.
CBCT Scanner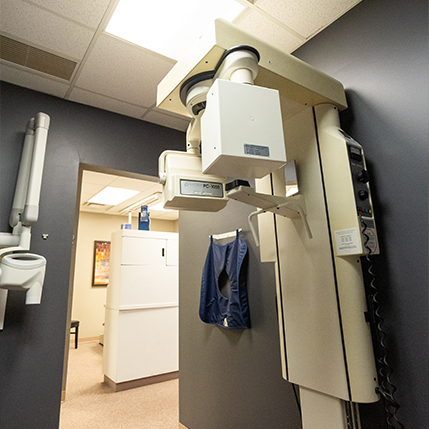 Our CBCT (CT cone beam) scanner is a special type of X-ray system that allows us to capture 3D images of your entire facial structure. This allows our team to view your teeth, soft oral tissues, facial nerves, and bone density in a single scan that only takes about 30 seconds to capture. The process is comfortable and fast, and we often use this technology to plan dental implant placements.