Replace Missing Teeth – Marion, OH
Make Tooth Loss a Thing of the Past
If you've experienced tooth loss, you're not alone. Today, there are roughly 178 million Americans who are missing at least one tooth. The good news is that the negative effects on your confidence, bite, and speech don't have to be permanent. In fact, with state-of-the-art tooth replacements like dental bridges, dentures, and dental implants, our Green Valley Dental team can help you make any unwanted gaps a thing of the past! Call us today so we can discuss your options for replacing missing teeth in Marion.
Why Choose Green Valley Dental for Replacing Missing Teeth?
Partners with Local Dental Implant Specialist
Durable and Beautiful Dental Materials
Dental Insurance Friendly
Dental Bridges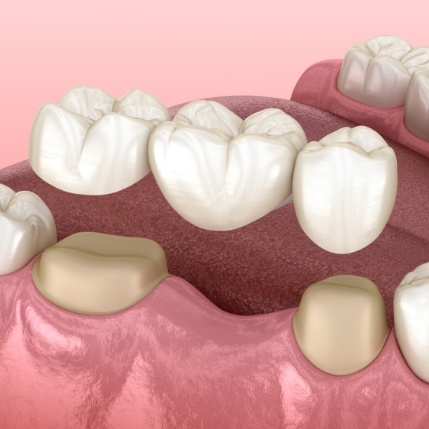 Dental bridges are quite versatile since they can help patients who are missing one tooth or several teeth in a row. To fill the space in your smile, we will anchor the pontics (replacement teeth) in place with dental crowns or implants, literally "bridging" the gap. The end result? A strong, natural-looking, and complete smile!
Dentures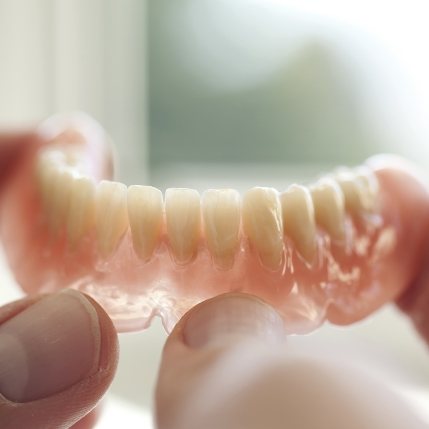 Whether you're missing an entire arch of teeth or don't have any left, you'll be happy to hear that dentures have come a long way over the last few decades. Once bulky and obvious, modern dentures are crafted from the best materials, custom-made for each patient, and designed to last for several years. Plus, they can be anchored in place with dental implants, offering patients all of the benefits of dentures with added stability.
Dental Implants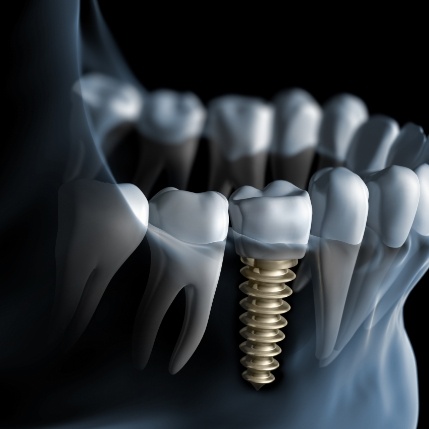 One of the most sought-after tooth-replacement solutions, dental implants offer patients numerous unique benefits. In addition to being the only option that stimulates your jawbone to prevent bone loss, they are extremely natural-looking, they are customized to each patient's needs, and they can fill the gap of one missing tooth or replace an entire arch of teeth. Perhaps most impressive, dental implants can last for 30+ years with proper care!