Restorative Dentistry – Marion, OH
Dentistry with Durability and Aesthetics in Mind
Even with a great dental care regimen in place, you may develop a cavity or two throughout the years. If this happens to you, the best thing to do is schedule a dental appointment the moment any unusual symptoms arise (i.e., pain when chewing, inflamed gums, a discolored tooth). From there, we can utilize advanced technology, like intraoral cameras, to pinpoint the root of the problem before discussing your treatment options and improving your oral health with restorative dentistry in Marion.
Why Choose Green Valley Dental for Restorative Dentistry?
Honest, Personalized Treatment Plans
Same-Day Emergency Appointments Available
Dental Insurance Friendly
Dental Crowns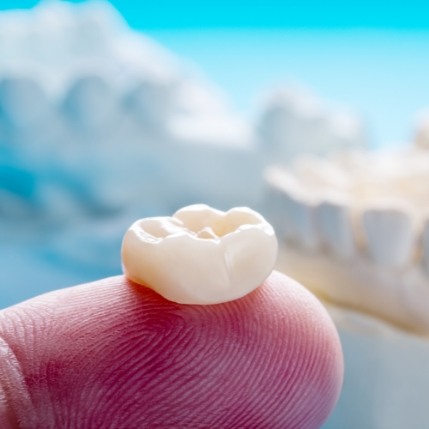 Teeth that have sustained severe decay or damage need to be protected to prevent further harm. That's where dental crowns come in. Previously, dark-colored materials, like gold, were used. While effective, our team is proud to utilize EMAX and zirconia, which don't compromise on durability, function, or aesthetics. As a result, you can get the treatment you need without calling unwanted attention to it. Plus, with proper care, your dental crown can easily stay perfectly intact for well over a decade!
Tooth-Colored Fillings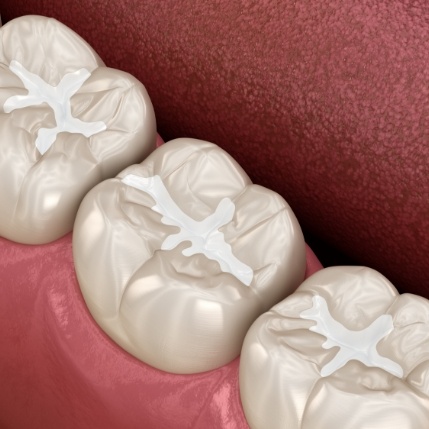 For minor decay, we can rebuild the missing structure of your tooth with a tooth-colored filling. After removing the compromised tissue, we will select the ideal shade, meticulously sculpt the material, and harden it in place. The process is quick, painless, and can be completed in one sitting. Like dental crowns, they can last for several years with the right maintenance, such as brushing twice a day and visiting our dental office every six months for a checkup and cleaning.