Root Canal Treatment – Marion, OH
Alleviate Your Pain and Save Your Tooth
A recent survey from the American Association of Endodontists found that 59% of people are more afraid of getting a root canal than speaking in public. If you're in the same boat, you'll be happy to know that its reputation is much worse than the reality. With our gentle and compassionate team at Green Valley Dental, your root canal treatment in Marion should be no worse than a routine filling. So, don't put off treatment – get in touch with us today so we can alleviate your pain and save your tooth!
Why Choose Green Valley Dental for Root Canal Treatment?
Same-Day Dental Appointments Welcome
Sedation Dentistry Available for Nervous Patients
Calm, Caring, and Compassionate Dental Team
What Happens During a Root Canal?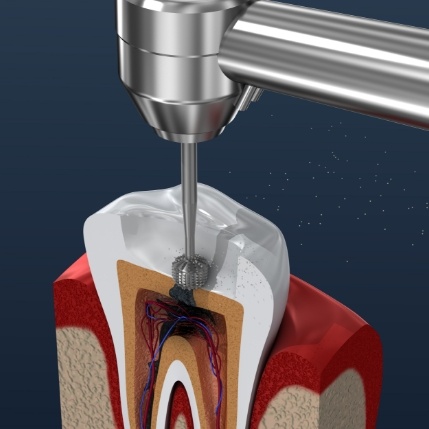 Remember, root canals aren't designed to cause pain; they are designed to stop it! After confirming that you are calm and comfortable in the treatment chair, Dr. Whittaker will carefully access the center of your tooth to remove the infection and thoroughly clean the area. Then, he will begin restoring the missing structure and take the necessary impressions for the creation of your final dental crown. After it's securely placed over the tooth, you will be able to chew pain-free once more!