Tooth Extractions – Marion, OH
Relieve Your Discomfort, Restore Your Smile
While our goal first and foremost is to save your natural teeth, in cases of severe decay or trauma, that's not always possible. At this point, extracting the tooth is usually the best option. This is also the right course of action for wisdom teeth that are impacted, causing pain, or negatively affecting your oral health. As always, our compassionate team at Green Valley Dental is here to help you have the best experience possible, and sedation dentistry is available to make your time in the treatment chair calm and comfortable. Feel free to ask us any questions you may have about tooth extractions in Marion, and we'll do whatever we can to set your mind at ease.
Why Choose Green Valley Dental for Tooth Extractions?
Sedation Dentistry Options Offered
Dental Insurance and Flexible Financing Welcome
Same-Day Dental Appointments Available
When Are Tooth Extractions Necessary?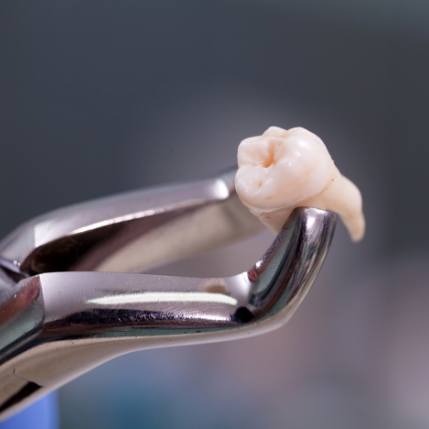 As previously mentioned, a tooth extraction becomes necessary when it's no longer feasible to save your tooth. Oftentimes, this is when severe decay or damage is at hand, or the tooth is impacted underneath the gumline. In cases like these, we can work to gently remove the tooth before cleaning the area thoroughly to prevent infection. Then, we will guide you through the recovery process and set up the next steps to fill the gap in your smile (if necessary).